Breakthrough change. Positive growth. Visible results.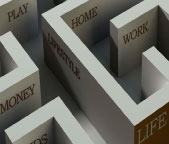 Coaching is one of the most effective means of personal and organizational transformation. Using proven insight and experience, Carey partners with clients to motivate and empower them to achieve their personal and professional aspirations. Clients have often reported that she has a unique ability to understand and explain complex people and organizational issues. Carey's approach ensures confidential and personalized assistance tailored to both individuals and teams.
Whether you're job hunting, self-employed, a mid-level manager, run a non-profit, or lead a large corporation, a broad spectrum of satisfied clients attest to how Carey has helped them maximize their potential and get results on any scale.
Along with her keen insight and intuition, Carey's approach includes powerful, trusted coaching and development methods:
Assessments – to evaluate strengths, conflict style, personality, interpersonal relationship style, self-awareness, and to identify specific areas for development
Mentoring – individual consultation focused on career growth, leadership and management skills, personal awareness, self management, emotional intelligence, preparation for new leadership roles, interpersonal/organizational problem identification/resolution, and communication skills
Career planning and Evaluation – individual assessment of past and present education, experience, strengths and interests as part of an individual's job search or career development and succession planning within an organization
Executive Coaching
An effective leader relies on the ability to inspire, motivate, and guide others toward organizational success. Leaders face unique challenges. They often lack the direct and honest feedback needed to identify where and how they can improve, as well as a connection to the daily realities that employees face. Smart leaders know that effective coaching and consultation are essential tools for sustainable success.
Executives can benefit from a trusted coach who can guide them in the following areas:
Developing leadership and supervisory skills
Diagnosing underlying barriers to individual, team, office, or organizational success
Improving interpersonal communication and conflict resolution
Developing and motivating employees
Mentoring for new leaders and managers
Succession planning
Achieving work-life balance
Facilitation of visioning, strategic planning, and goal-setting
Carey uses a variety of methods to help leaders uncover their strengths and weaknesses, understand the way others perceive them, find out what's hindering their performance, and devises strategies for raising that performance to a new level.
Contact us for more information on Carey's career coaching services.
"After considering several options, including another executive coach, we chose to retain Carey. We've never regretted our decision. She has a unique combination of business savvy, charm, a deep and well grounded understanding of human nature, and just plain dogged toughness and determination. Using these assets, she has helped us to confront and solve many leadership challenges we were experiencing."

John R. Lesnik, PE – Chief Operating Officer, Moffatt & Nichol
Career Coaching
Carey works with individuals to improve performance and to help them reach a more balanced and fulfilling professional and personal life. She helps people discover and acknowledge who they are, what motivates them, and how to turn their dreams into reality.
Her philosophy is simple: She believes that people possess the innate talent and ability to reach their potential, but often lack the self awareness, objective feedback, plan, and support needed to implement the life-altering changes that bring their aspirations within reach. Using personality, values and other assessments, along with personal interviews, she is able to help chart a path toward reaching one's goals.
Contact us for more information on Carey's career coaching services.
"Carey has been an effective career coach for me and several of my company colleagues. We have experienced tangible benefits as individuals and as a management team as a result of working with her."

John H., Senior Vice President and International Practice Leader of An International Engineering Consulting Firm
Additional services
Carey's accreditation and range of experience also allows her to offer the following additional services:
Coaching for small businesses and entrepreneurs
Life coaching
Individual, couples, and marriage counseling
For more information, please contact us.